Work Time Today:
10:00 - 19:00
Experience our best products live
We look forward to welcoming you personally to our HAMMER store. Here you will find a wide range of fitness equipment for your home, which you can of course test on site. Our HAMMER experts will advise you personally and individually, answer all your questions and are happy to help you before, during and after your visit.
Once you have chosen your perfect piece of fitness equipment, you can take it home with you or have it delivered and assembled by us.
Experiences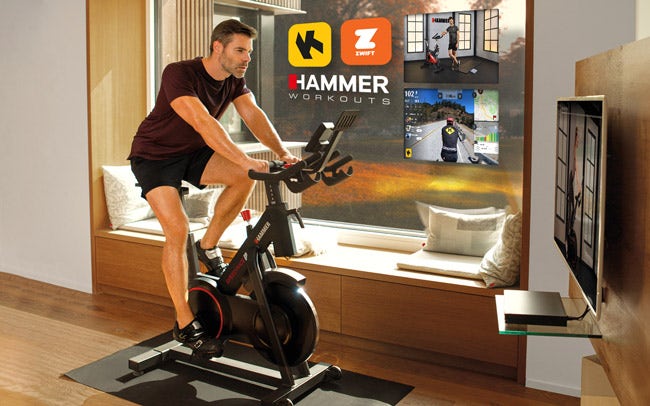 Test training apps
Experience the wide range of our digital offer for free in your local store. Train live tracks with the Kinomap training app and Zwift on the Crosstrainer , Speedbike , Ergometer or Treadmill or let our experienced coaches inspire you with HAMMER Workouts and really power you up.
Discover our digital training apps like Kinomapp, Zwift & HAMMER Workouts for free in your store now.
Customer reviews
Our latest reviews
Moin, die Beratung und Betreuung durch Herrn Wittig ist super. Er kümmert sich hervorragend auch bei kleinen Problemen und versucht diese schnell und unkompliziert zur aller Zufriedenheit zu lösen. Danke nochmal dafür. Gerne wieder. Vg

Toller Shop mit vielen Geräten zur Ansicht und Auswahl. Kompetente und freundliche Beratung am Gerät. 3 Tage nach der Bestellung bereits über die Spedition geliefert. Top, sehr zu empfehlen ????

Einfach TOP von der Beratung und Verkauf, über die Lieferung bis hin zum Selbstaufbau. Die Beratung im Laden war klasse. Es gab genügend Möglichkeiten vor Ort zu testen, was für einen individuell am Besten ist. Die Lieferung erfolgte innerhalb weniger Tage ohne Probleme und die Geräte wurden nicht nur am Bordstein abgestellt, sondern auf das Grundstück gebracht. Der Aufbau war mit Anleitung und Aufbauvideos recht einfach. Die Geräte waren super ordentlich verpackt und in den Kartons gesichert. Mit den Geräten selbst sind wir bisher mehr als zufrieden.
Expert Team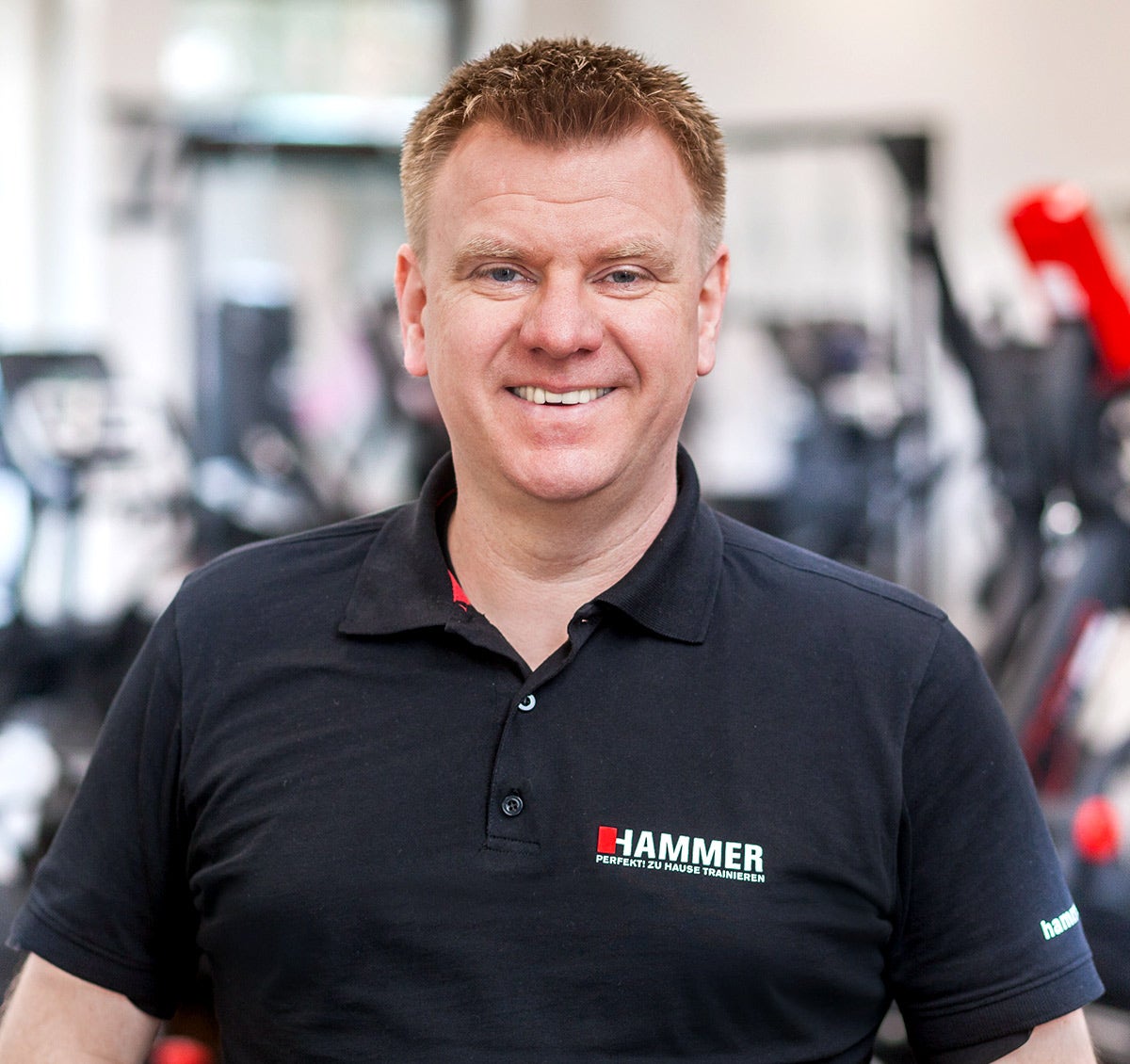 Sven Prust Regional Manager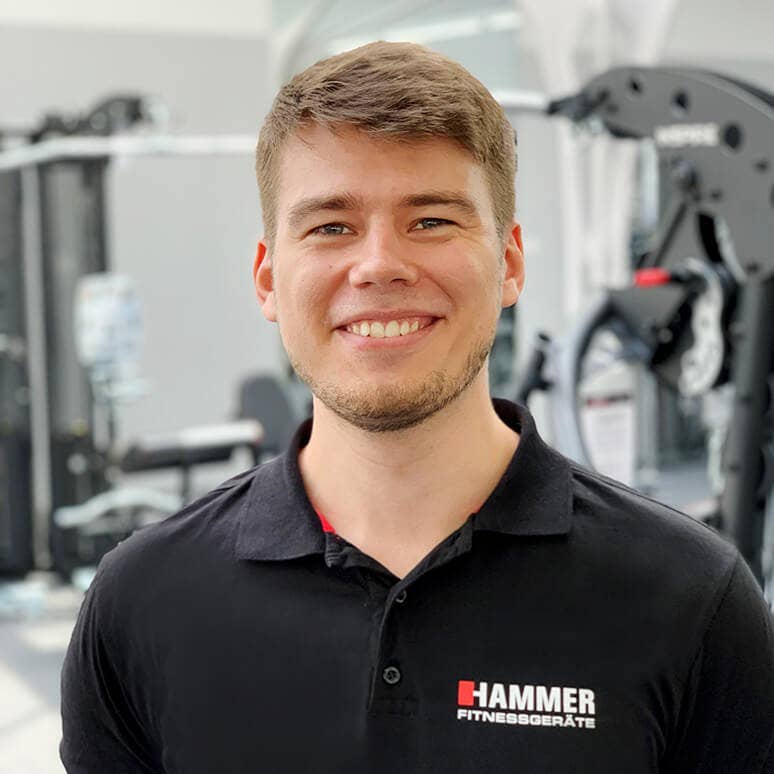 Bastian Wittig Deputy Store Manager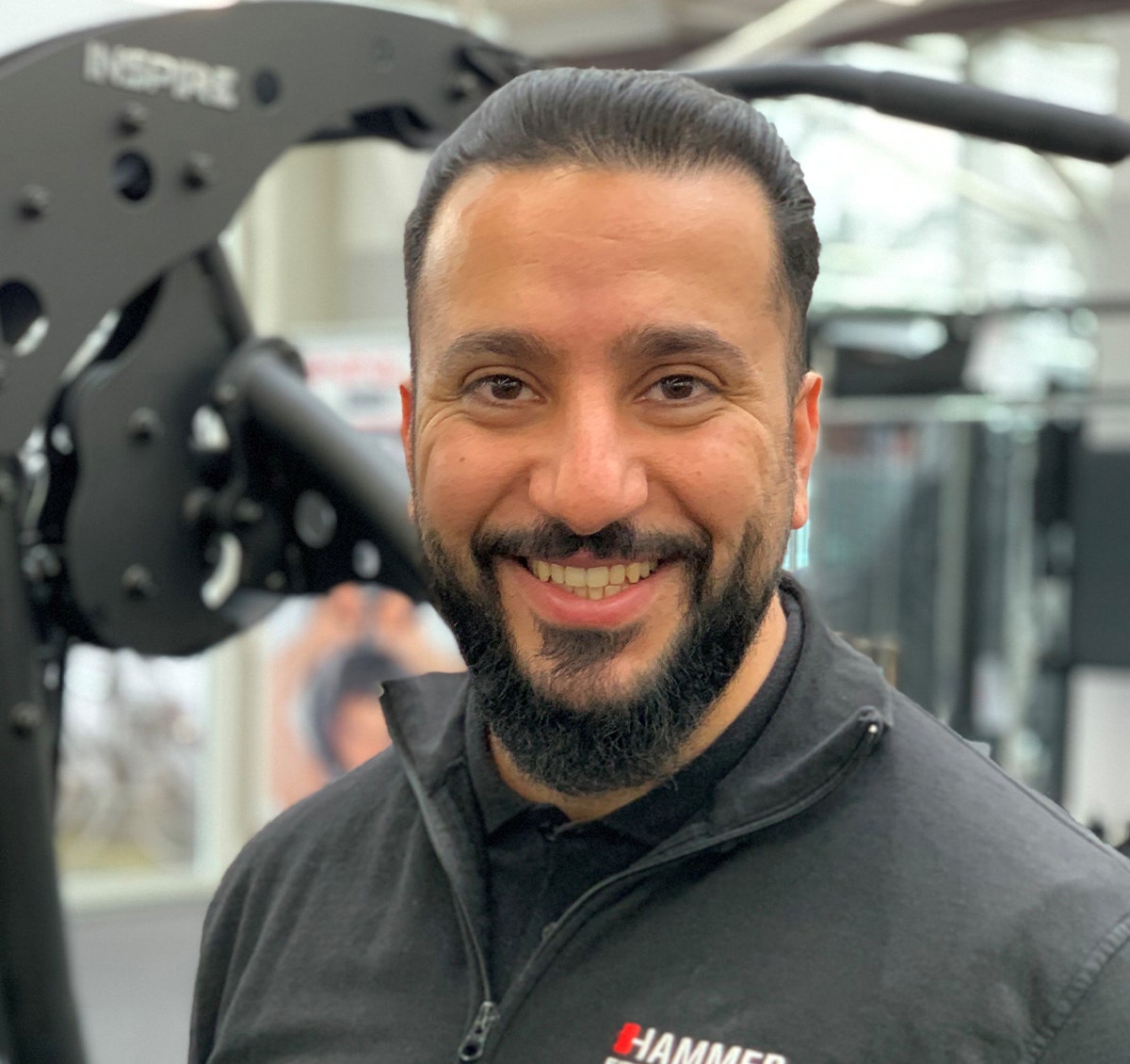 Zuheel Hasso Sales Consultant
Payment methods
Cash
EC card
Visa
Mastercard
American Express
Santander hire purchase
in individual cases a bank transfer of the invoice amount is possible
Buy fitness equipment in Hannover
Now you can find your new HAMMER fitness equipment in Hannover! In the HAMMER store you can test your new equipment on site in more than 400 m², get personal advice from experts and easily choose and buy your individual training equipment for your home gym. It is located just 10 minutes on foot from the main railway station / ZOB and from the underground station Hauptbahnhof Hannover. If you would like to travel by car, you will find parking facilities directly in front of the store or a public car park about 100 metres away. Of course, you also have the option of having your new fitness equipment delivered directly to your home.
Test your new fitness equipment on site
Convince yourself of the quality of the HAMMER training equipment. There are many different pieces of equipment waiting for you to test on site, so that you can try out and buy your perfect piece of fitness equipment for your home. Whether you want to buy a weight bench, ergometer, exercise bike, cross trainer, power station, rowing machine or treadmill - put your new favourite product through its paces. The HAMMER experts will advise you personally and individually in the segments:
Endurance training:
Cross trainer, rowing machine or treadmill - find the perfect device to train your endurance.
Strength training:
Test various strength stations for every fitness level for your strength training.
Health sports:
We have the necessary equipment for your health sports.
Wellness:
The regeneration phase is important for your muscles to grow. Reward yourself with HAMMER products after training.
You want to train at home in studio quality, but you are not yet sure about the choice of fitness equipment?
No problem! In our HAMMER store in Hanover you can test various fitness equipment for home use. This way you can make sure that you buy the perfect piece of sports equipment for your home gym and that it is optimally suited to you and your fitness goals. Our team in Hanover will adjust everything individually to your needs and after a professional instruction you can start with the test training. We are also happy to advise and recommend the right small equipment or suitable fitness accessories so that you can achieve your training goals even more effectively and quickly. After your visit to our store, you can take your time to decide which fitness equipment suits you best. And then you can start your sports and fitness sessions at home.
The perfect fitness equipment for companies from Hanover
Is the health of your employees important to you? Do you want to invest in the fitness of your employees? We would be happy to work out individual solutions together for a healthy working atmosphere in your company, taking into account budget and premises.
Your HAMMER products at a glance - buy fitness equipment in Hannover
For your endurance training at home, we offer exercise bikes, cross trainers, elliptical trainers, ergometers, rowing machines, speed bikes or treadmills in our store and together we will determine which cardio equipment best suits you and your goals. Because effective and successful endurance training gets your circulation going, strengthens your immune system, strengthens your muscles, tones your tissue and promotes fat burning. At the same time, endurance training has a calming effect and you can reduce stress.
Strength training is exactly the right thing for a strong and toned body. With a weight station, a weight bench, various dumbbells and weights, a pull-up bar or a back or ab trainer, you can strengthen your muscles and show your body what it's made of. Burn calories, strengthen tendons and ligaments, reduce body fat, let your muscles grow and tone your body with HAMMER strength equipment - all from the comfort of your own home.
Discover your new fitness equipment in the Hannover Store and start your endurance or strength training at home. You can easily test your new favourite product on site, take it home directly or have it delivered and assembled by us.
Do you have questions about our fitness equipment?
We at the HAMMER Store in Hanover will be happy to advise you on both test training and purchasing and support you in achieving your fitness goals. On weekdays we are open between 10:00 and 19:00 and on Saturdays our store is open between 10:00 and 18:00. Come and see us!
There are two parking spaces directly in front of the store for your visit. You will find a public car park opposite at the Platz der Kaufleute.