Autark 10.0
Much more than just a multi-gym. A complete fitness studio at home.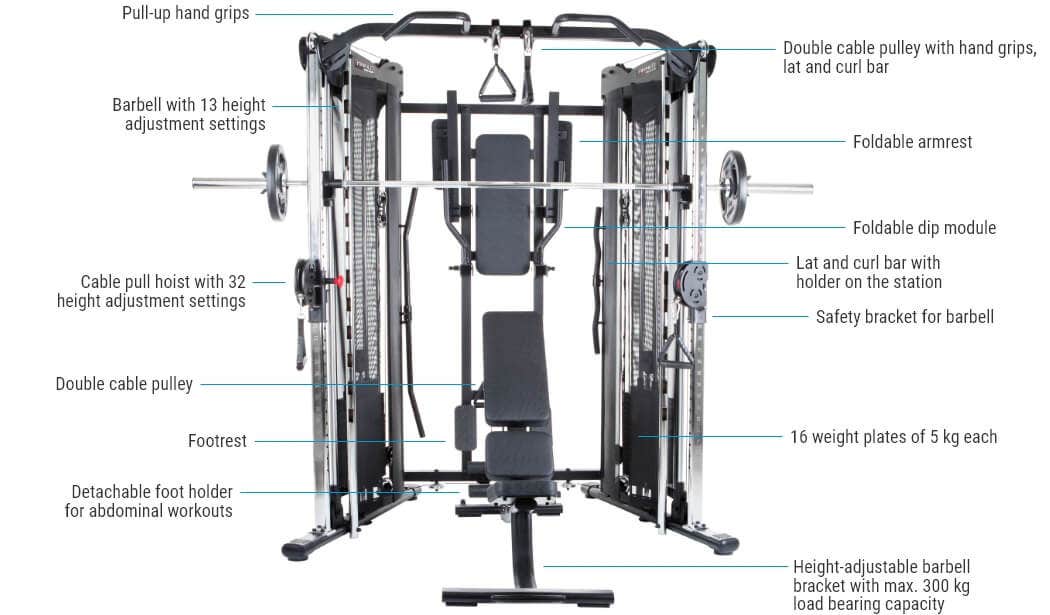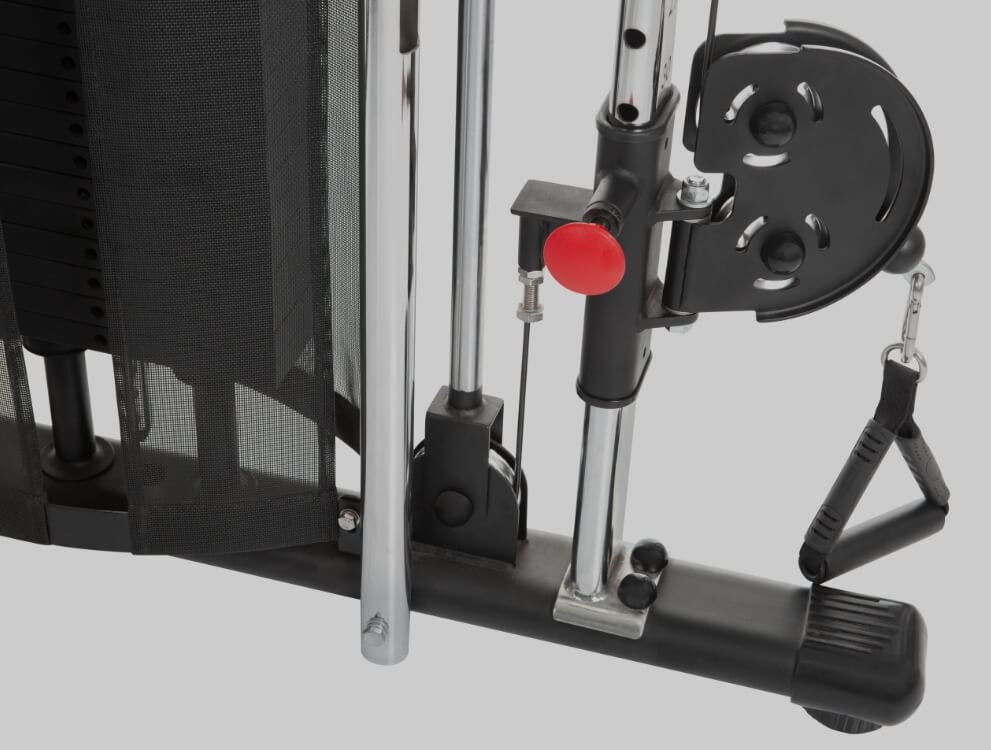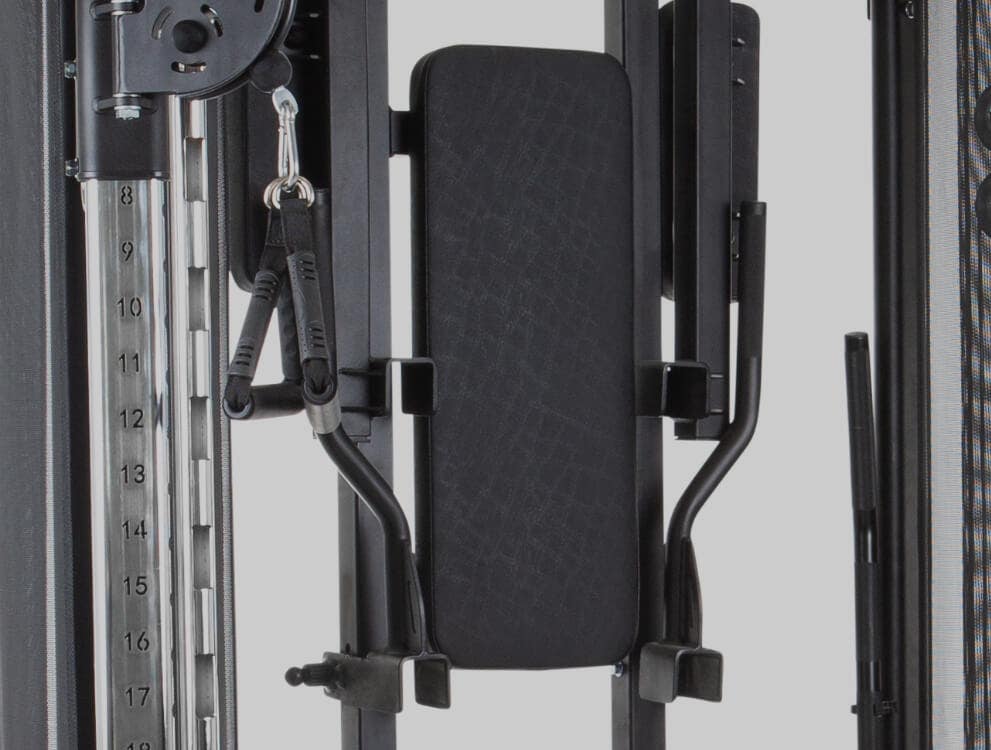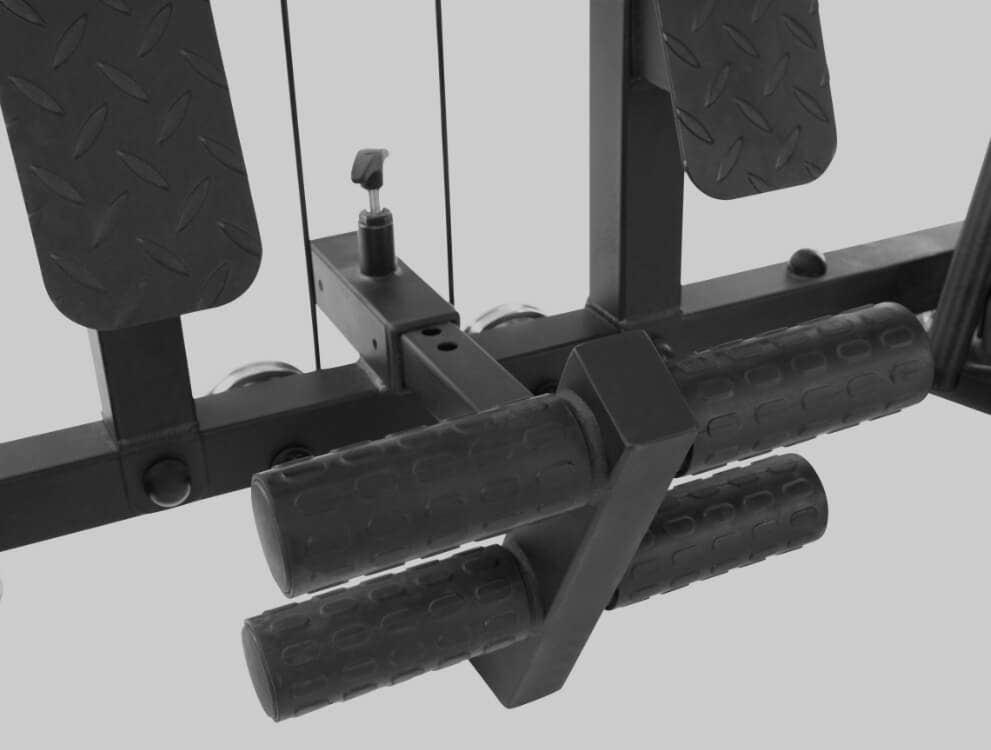 Perfect functional training just like at the gym
The FINNLO by HAMMER Autark 10.0 is the ultimate multi-gym and offers virtually endless options for stimulating all muscle groups in your body in various ways to help you build muscles quickly and effectively. The Autark 10.0, with its extensive equipment and highly sophisticated features, is a great free trainer for cable pull workouts. The various cable pull elements and the huge selection of accessories offer an amazing variety of weight training options. The two completely independent cable pulley towers let you re-arrange your weight training routines whenever you want and target specific muscle groups, e.g. in unilateral sets. The Autark 10.0 is an amazingly high-quality multi-gym for your professional weight training at home.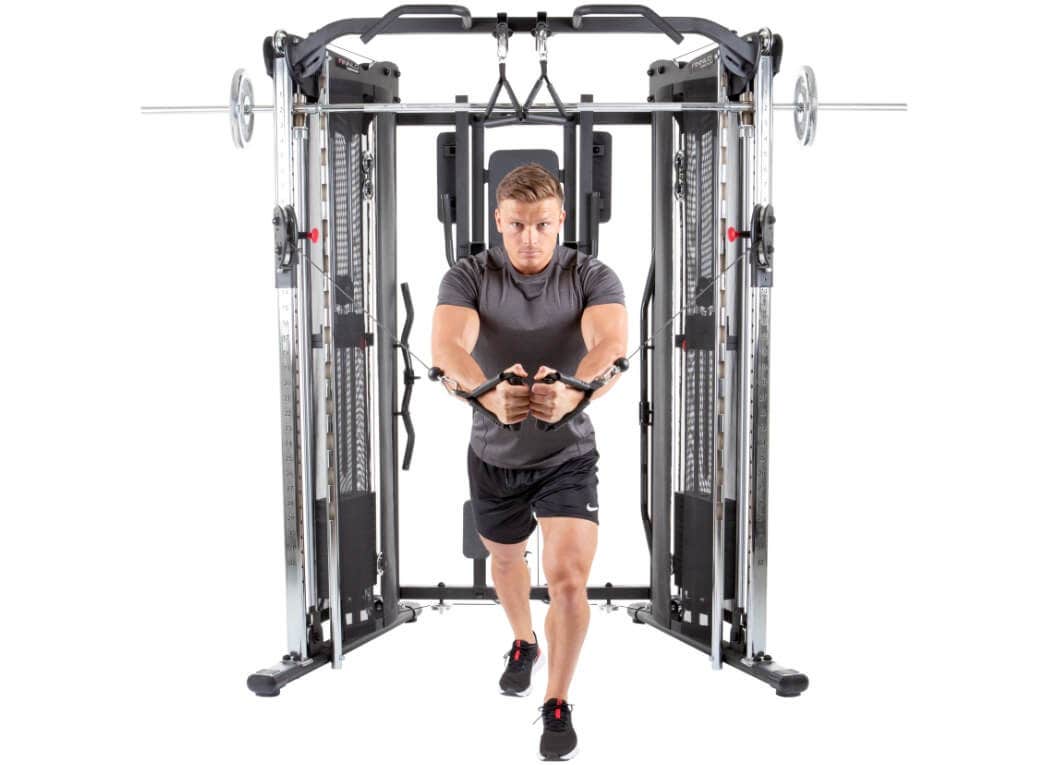 Body-building like the pros
The Autark 10.0 professional trainer combines traditional free weight training with innovative cable pull systems in one perfect design. The various pull, rest and grip options of this multi-gym let you add plenty of variety to your strength and muscle building workout routines. Full-body workouts, 2-, 3- or 4-way split training: This multi bench press gives you the possibility to work through your individual training schedules professionally and with the option of adjusting every detail to your specific needs. The weight blocks with add-on weights will have you working out at your exact power level, allowing you to push yourself ever further. You like adding super sets to your workout? Here too, the Autark 10.0 is your perfect companion! It offers quick adjustment options and single-handed mechanics for quick and easy changes between sets.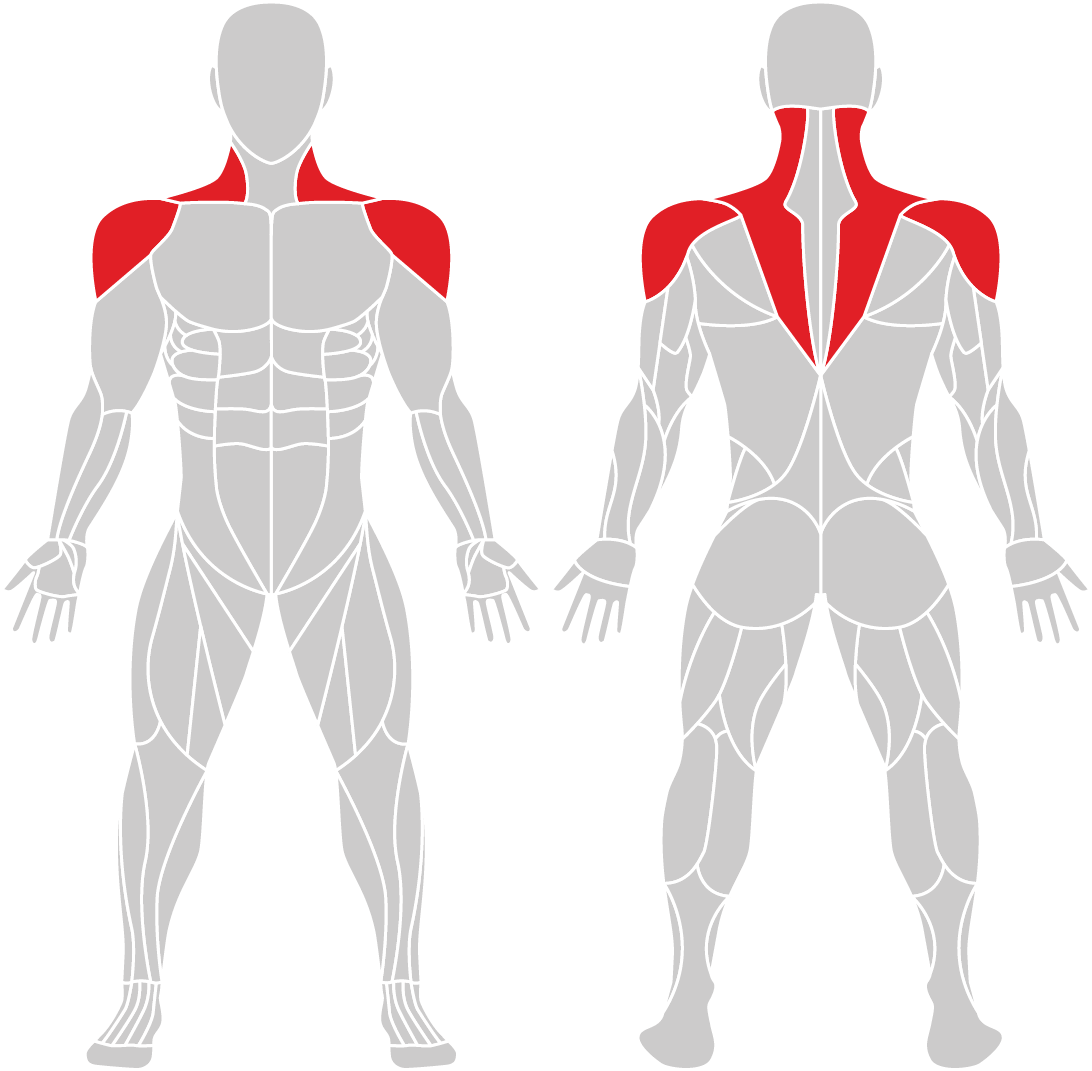 A powerful neck and rugged shoulders
The shoulder press on the barbell lets you stabilise and strengthen your neck and shoulder area effectively. Alternatively, you can use lateral lifts on the cable pull to target this very important muscle group.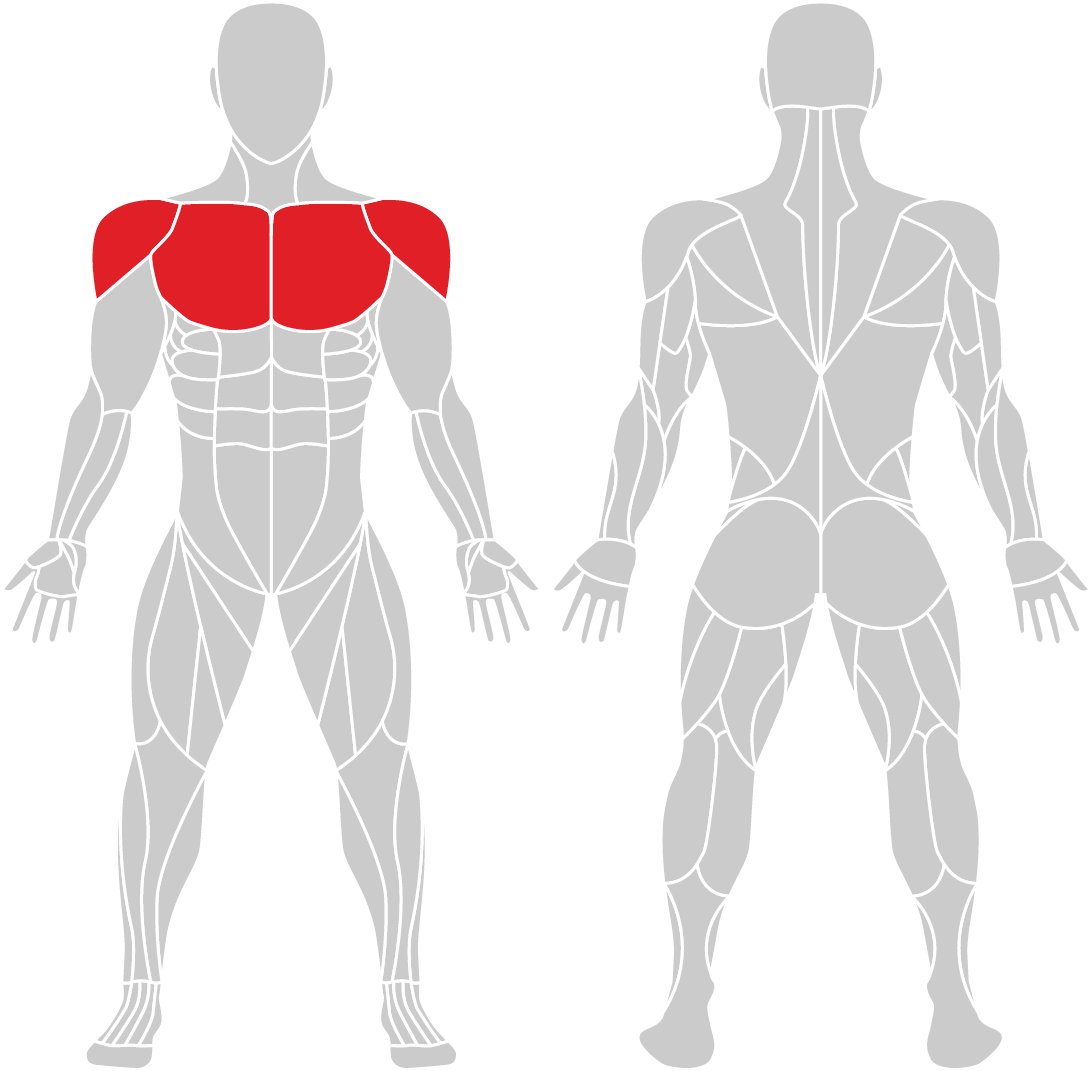 Bulging chest muscles for a powerful torso
The two independent cable pulley hoists on the towers are a great tool for training your chest muscles with butterfly exercises. The training angle can be changed whatever way you like for even more effective sets and additional muscle stimulation. Bench pressing with the barbell further stimulates the muscle groups in your chest for an intense workout. The barbell can optionally fitted with standard weight plates (diameter 30 mm) or with Olympic weight plates via the adapter.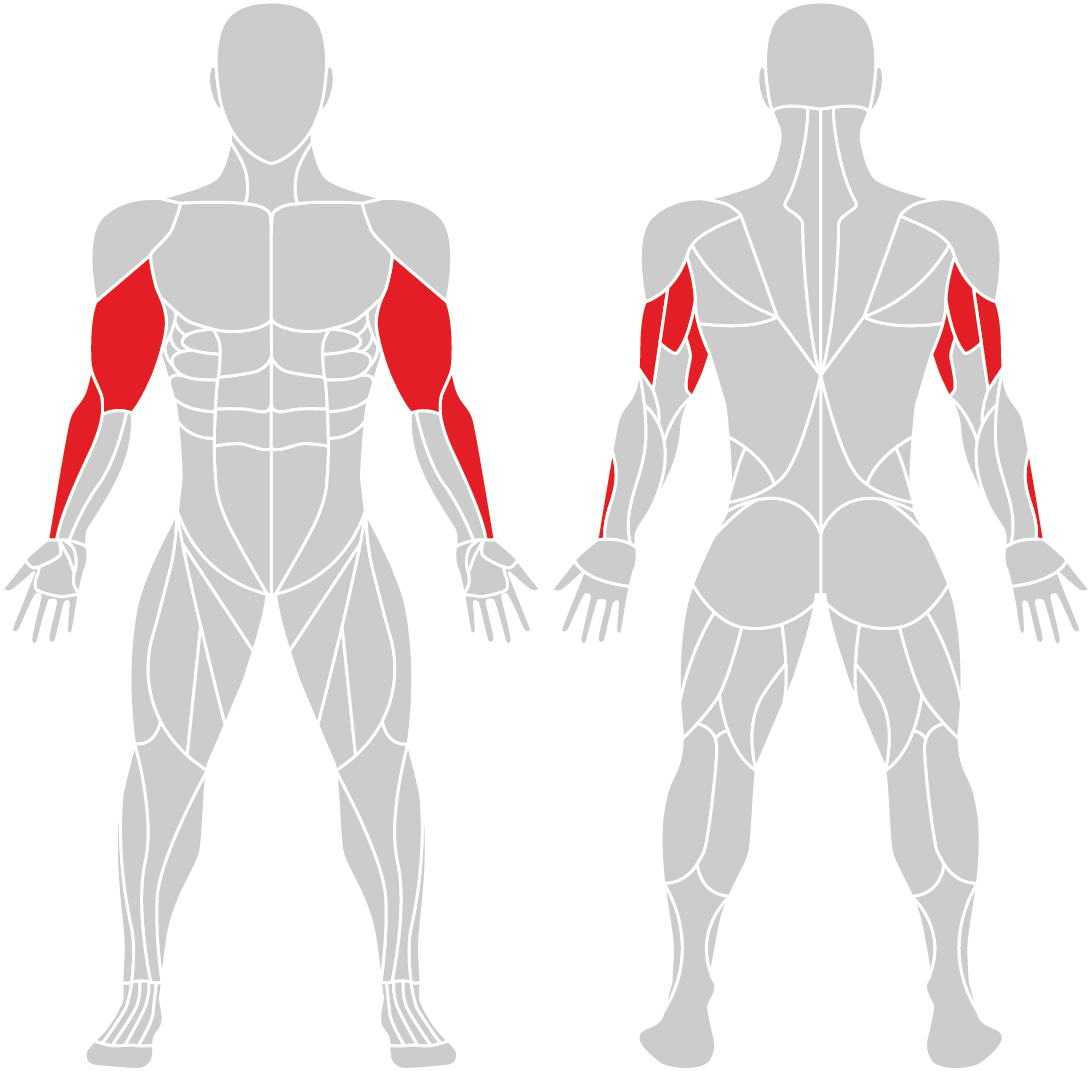 Upper arms that turn heads
The adjustable cable pulley hoist is perfect for triceps and biceps workouts. Use the curl bar or the hand grips on the cable pulls to change the training angles and targeted muscles. The fold-out dip module is a unique feature here, offering additional chest and triceps workout options.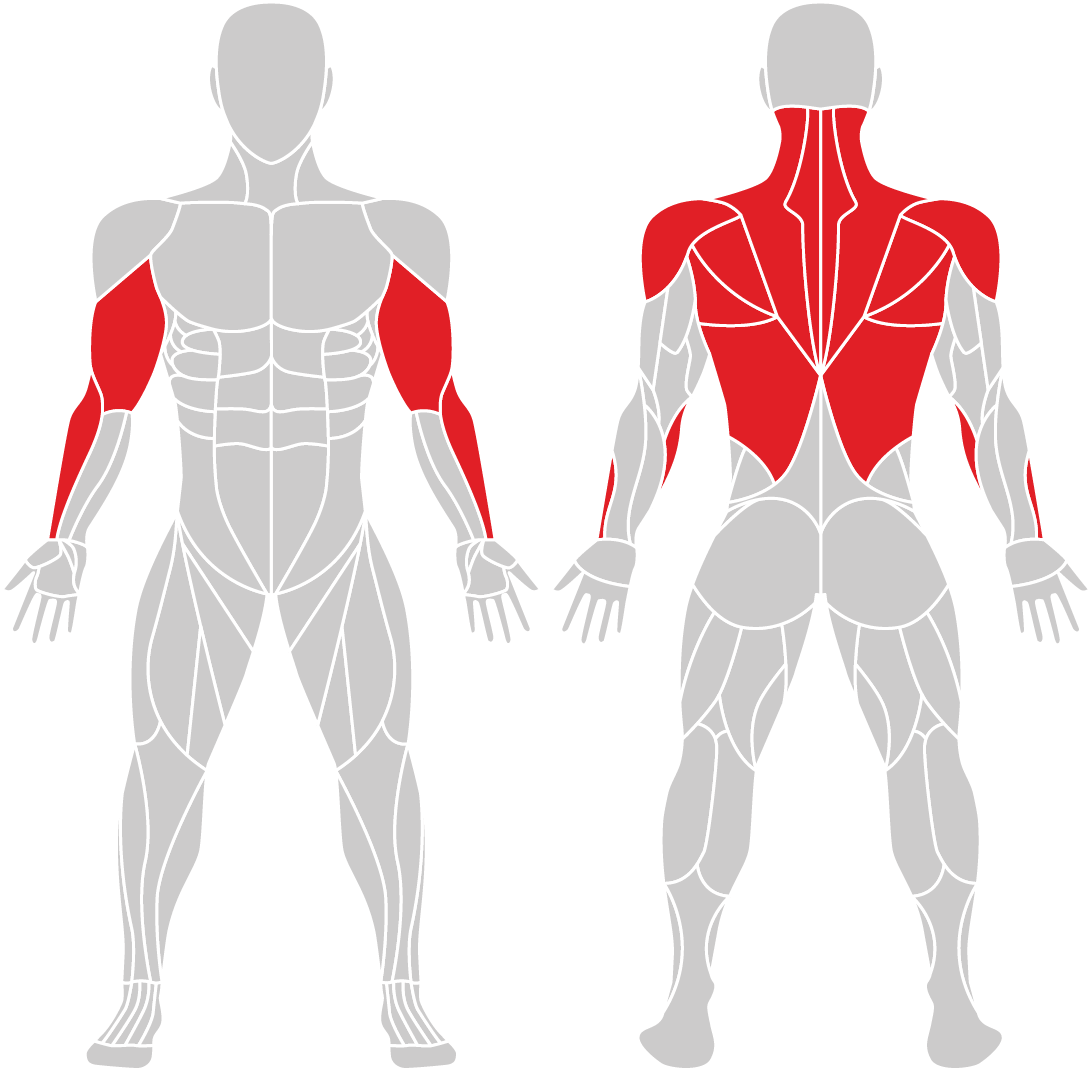 A strong back for a perfect posture
The many possible lat pull exercises with the lat bar will strengthen your back and give your glutes a nice shape that leaves a strong impression. Alternatively, the multi-gym offers chin-up grips for good, old-fashioned chin ups or other body weight exercises. The lower cable pulls are a real highlight feature, as they allow you to do the very best back exercise of all of them: Rowing in a seated position.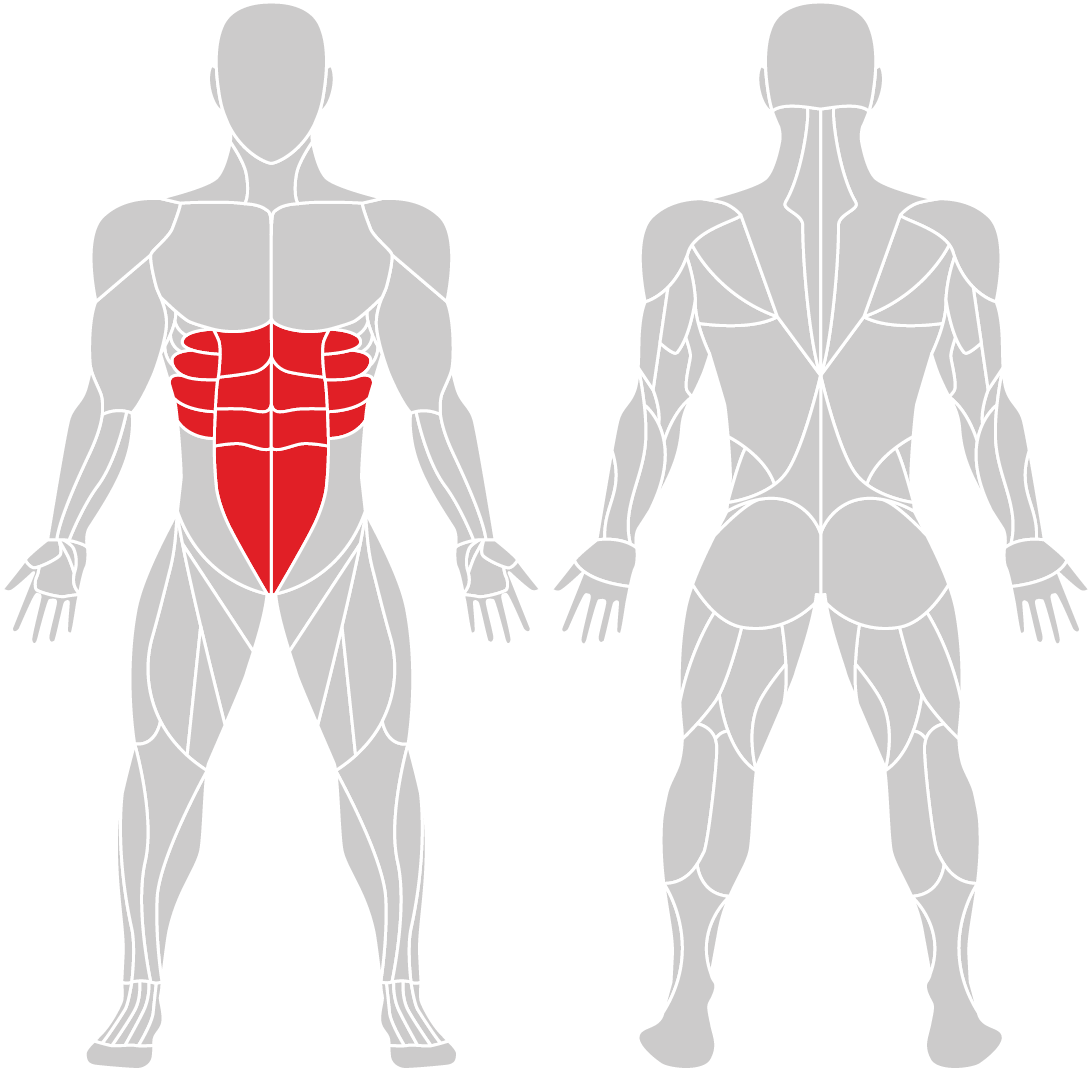 Dreaming of a six-pack?
Another highlight of the Autark 10.0 is the fold-out arm rests that will help you get one step closer to your dream six-pack with Roman chair raises (leg raises). The foot holder is a great help for doing floor exercises for the abdominal muscles to tone up your straight and lateral abs. Practical: The foot holder module is detachable so that it doesn't get in the way for other exercises.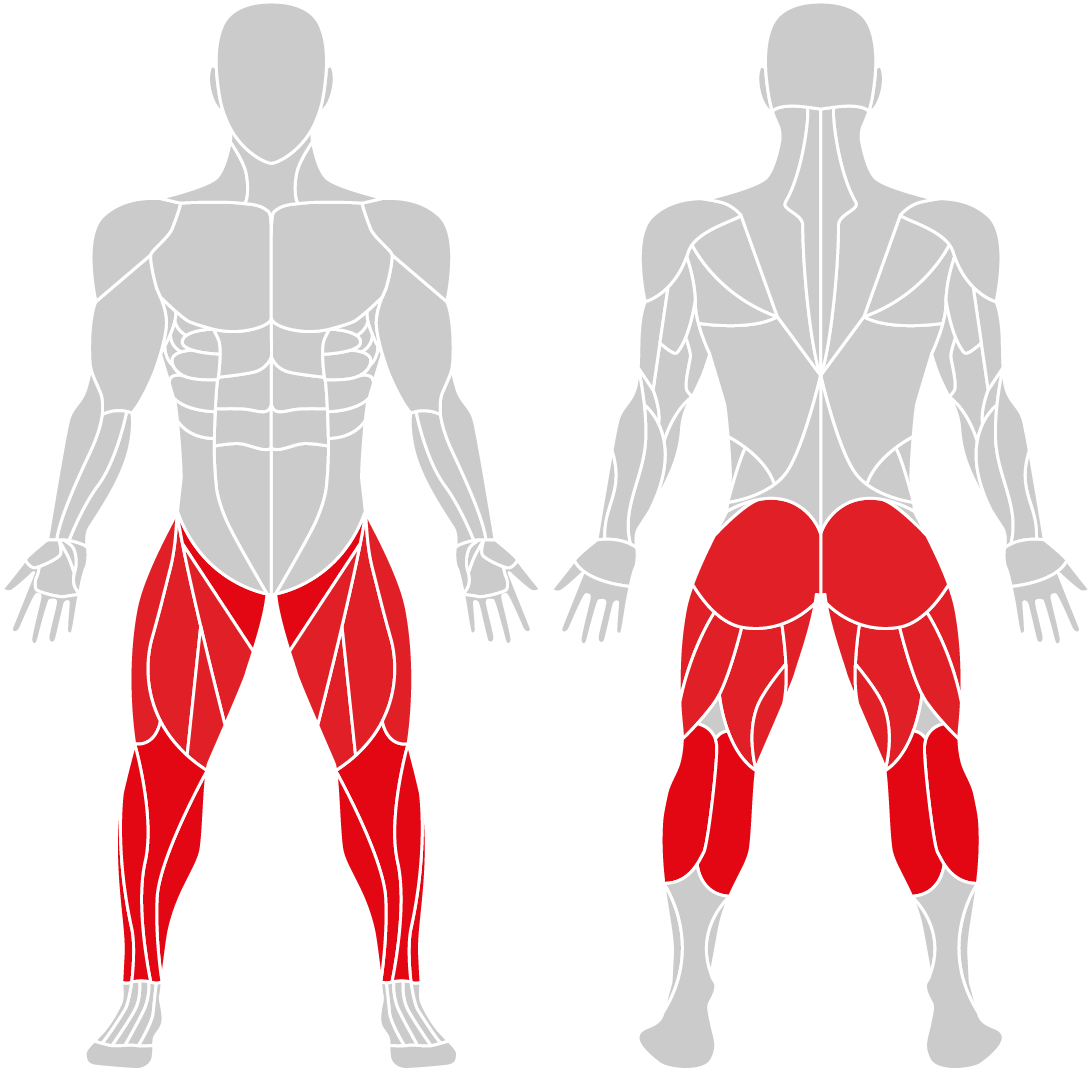 Resilient and powerful
Squats with the barbell will target all of your leg muscles. The barbell rests squarely on your shoulders and can be put down on one of the 13 barbell rests. Additional safety – just in case you load up a little too heavy – is the holder on the left and right behind the cable pull hoists. This can be used for setting a specific lowest point for your exercise.
The matching weight bench is included
The adjustable and compact weight bench can easily support up to 300 kg. The backrest is extremely flexible and adapts to any exercise (available inclination angles: 0°, 15°, 30°, 45°, 60°, 80°, -15°). The handles and transport wheels help you set up your strength station in seconds or stow it away after the workout. The padding on the seat and backrest provides the support and comfort you want for your workout. Dimensions (L x W x H): Only 140 x 59 x 120 cm (upright) or 40 cm folded - a super compact strength training machine.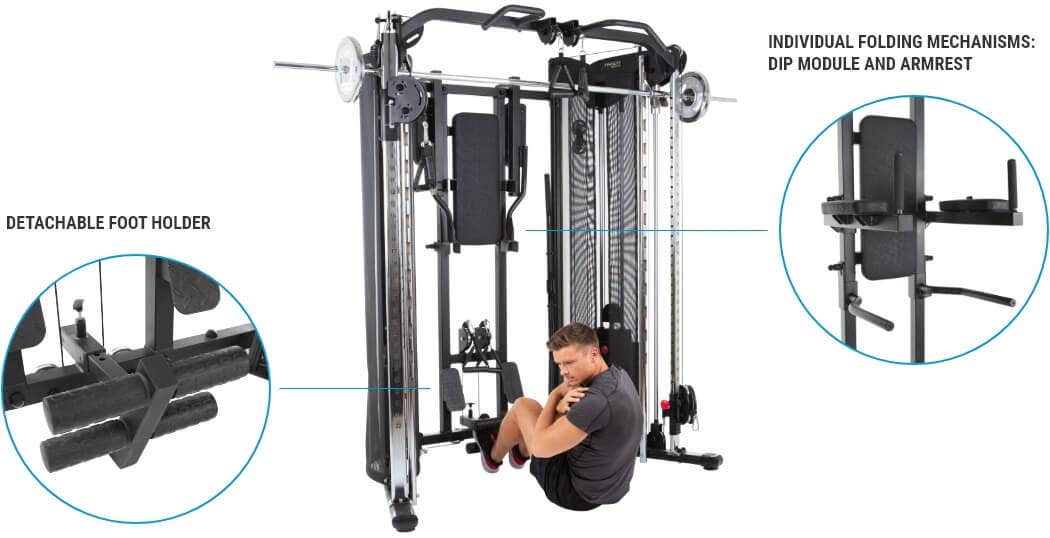 Wide range of accessories and features
The accessories included in the delivery of your Autark 10.0 give you as many training options as you would have in any fitness studio. The following accessories will give you all the exercise variety you could ever want for your weight training on this functional trainer: Barbell, lat bar, curl bar (with special holders on the multi-gym) and a foot holder for optimal safety during abdominal exercises. The integrated, foldable dip modules and the arm rests are super functional and offer additional abdominal workout options.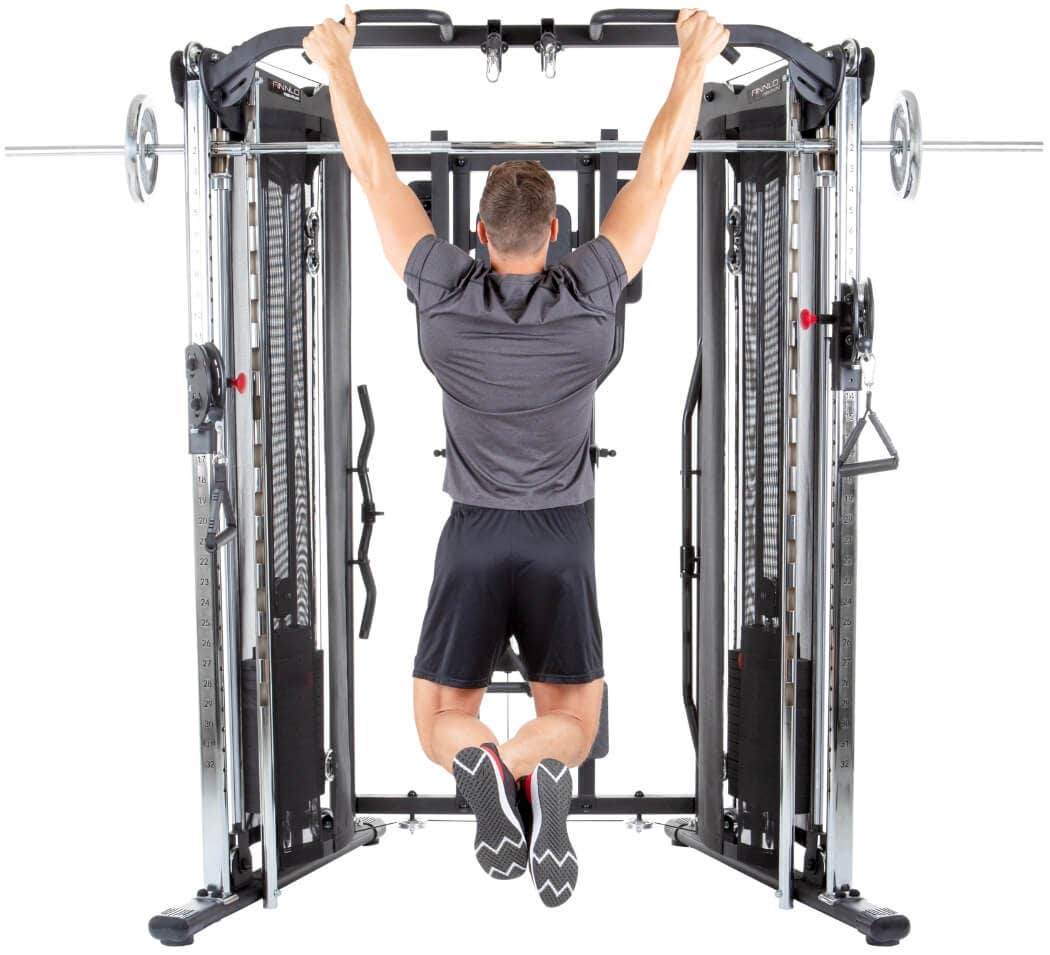 High-quality and robust design
The Autark 10.0 stands for excellent finish, premium materials and excellent modules. You can rely on the stability of the basic frame no matter how hard you work on your chin ups and dips. The high load-bearing capacity of up to 150 kg makes this multi-gym suitable for higher weight classes. The Autark 10.0 is also a definite eye-catcher in your home or fitness room. A complete home gym that offers everything you need to build the muscles you want.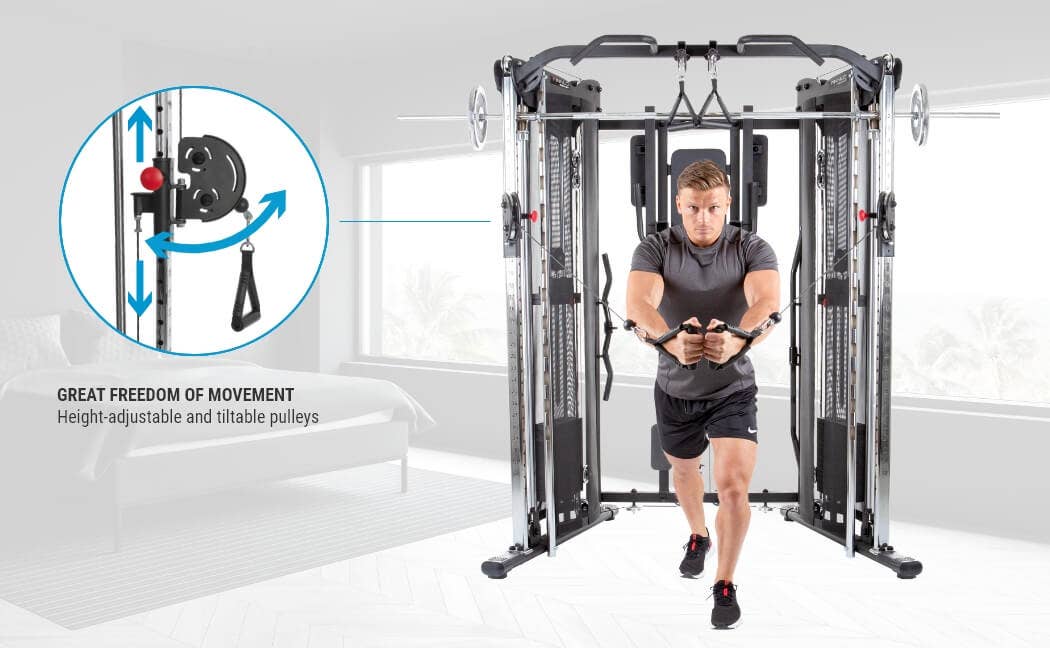 Unfettered freedom of movement for your weight training
The high-quality ball bearings inside the pulleys create a super smooth and friction-free motion sequence. The anti-slip hand grips give you the confidence and safety you need for your workout. The two cable pulls with 32 possible settings permit a wide range of exercise variations and are easily set to the desired height. The pulleys on the cable pull towers move freely, allowing you to do your weight exercises at various angles. In effect, your muscles are trained with plenty of variety and added stimulation to promote muscle growth.
Other innovative benefits
Your multi-gym for an impressively sculpted body
The many different exercise variations keep things interesting and you motivated! You can give it your all at home – and you'll never miss the fitness studio. The Autark 10.0 has everything any advanced body builder could ever want.
Your workout options with the Autark 10.0:
Holistic weight training for all muscle groups
Full-body and isolation training
Functional training with your own body weight
Body building for maximum muscle growth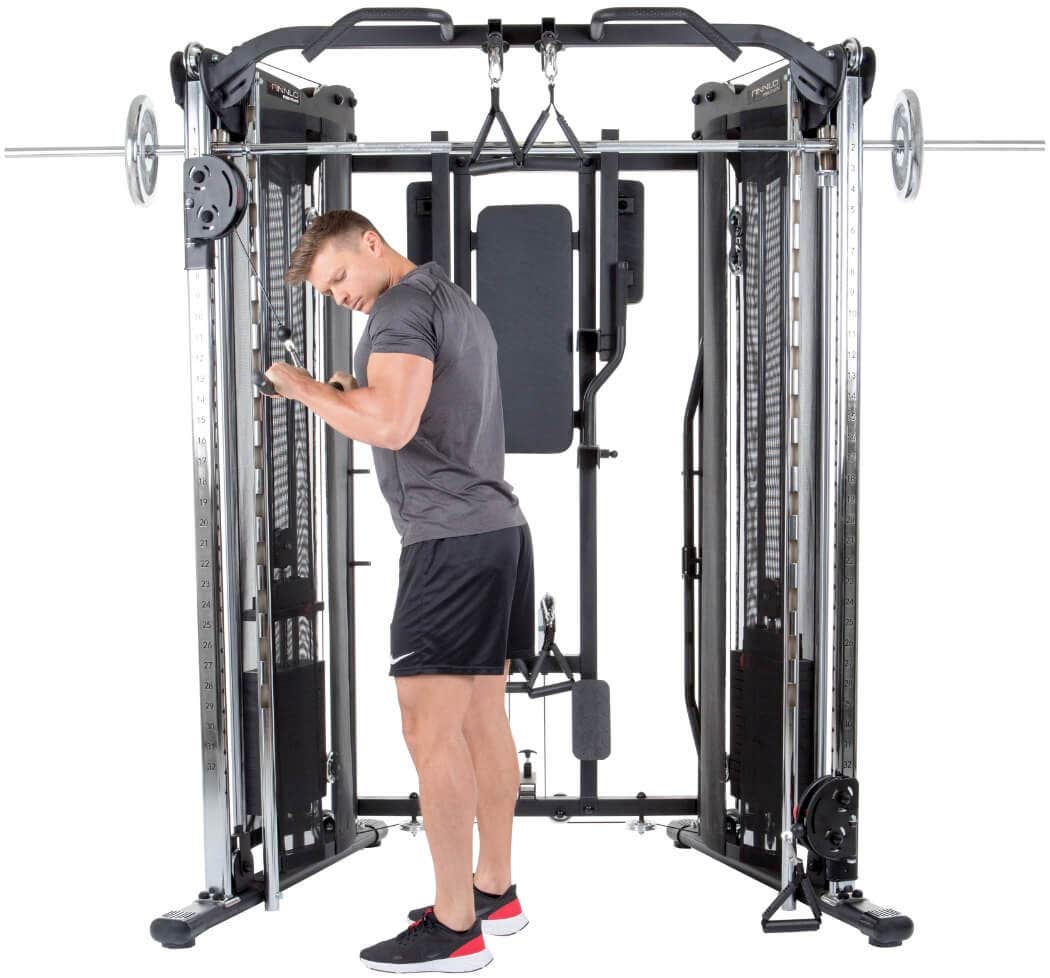 Dimensions and weight
Build up size (L x W x H)
117 x 260 x 220 cm (Platzbedarf: 170 x 260 x 245 cm)
Additional weights inclusive
No
Upgradable with additional weights
8 x 5 kg
Maximum of usable weight
150 kg
Shipping
Delivery time
4-8 working days
Delivery Information
Delivery to curbside (Please leave your phone number when ordering, so we can arrange a suitable delivery date for you)
Private use
on the main frame
10 years
Semi-professional use
on the main frame
5 years
*Semi-professional use: For use in hotels, sports clubs, etc. - not in fitness studios
Summary of all possible strength exercises with the Autark 10.0
You can find out how to do the exercises correctly and exactly which muscle groups are trained by clicking on the respective exercise.
Clients ask, our fitness experts answer
Do you need more information about the product? Ask your question here. Our fitness experts will answer quickly and easily.
Our recommendation for you